Yes! However, some exclusions apply (see details below)
This function is only available if you have an active subscription and you are logged into your account.
A couple things to note when adding one time items to your upcoming subscription shipment:
You cannot add the same product to your next shipment that your are currently subscribed to. For example: If I have a subscription to (3)12oz bags of Holler Mountain, I cannot add another bag of 12oz Holler Mountain to the next shipment. I would have to increase my subscription to 4 bags, and then change it back to 3 after that shipment goes out


This functionality will show up on any individual product pages or quick add to cart views. It is not an available action in the Subscription Edit section of My Account.


You will not be charged when you click add to next shipment and will be charged whenever your next subscription shipment is set to go out. Also you will not be charged shipping for the extra items since the subscription comes with free shipping.

Some products, such as Limited Edition coffee and merch, are not available to add to your next order due to limited inventory and complex roasting schedules
Please see examples below: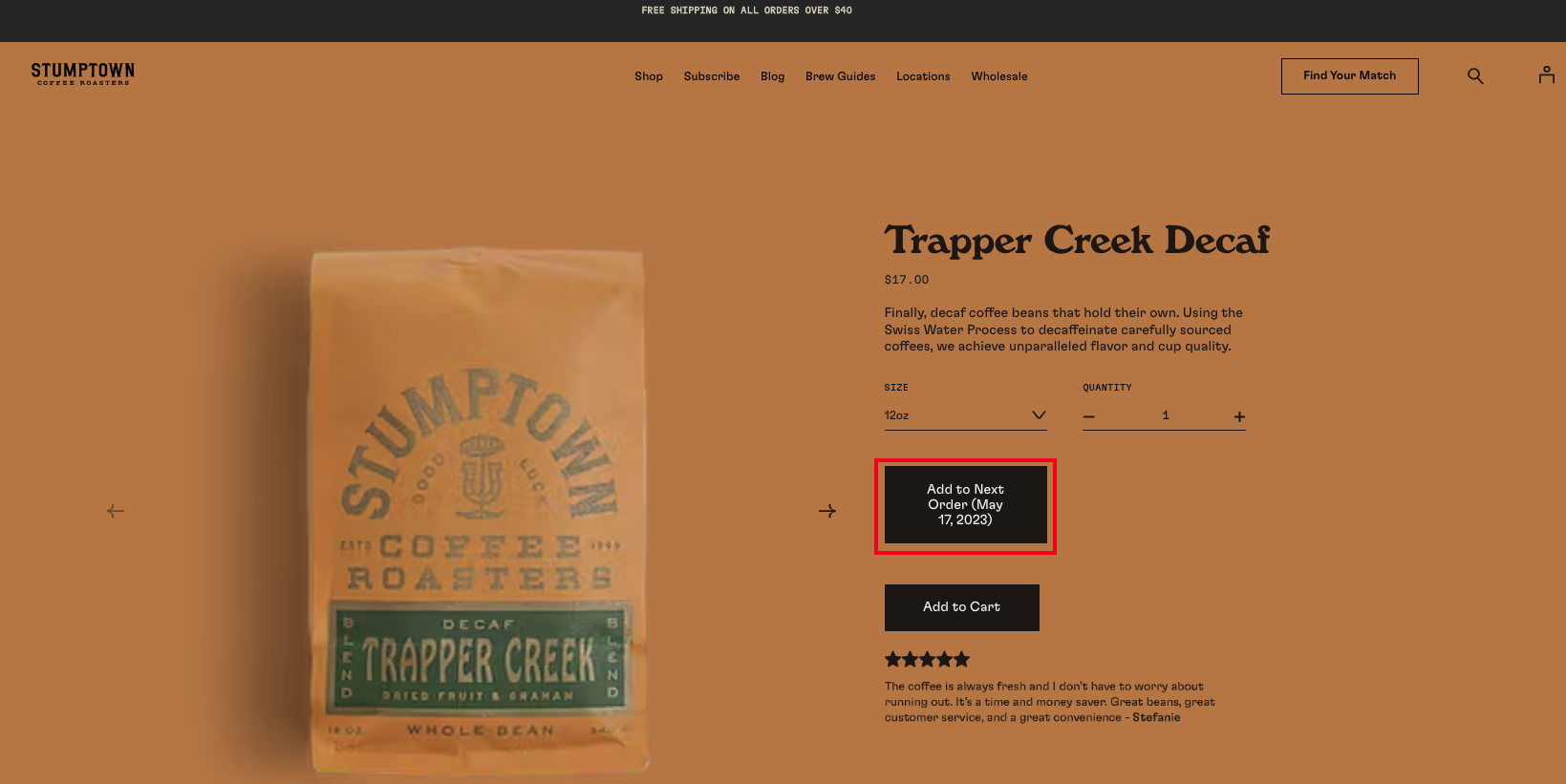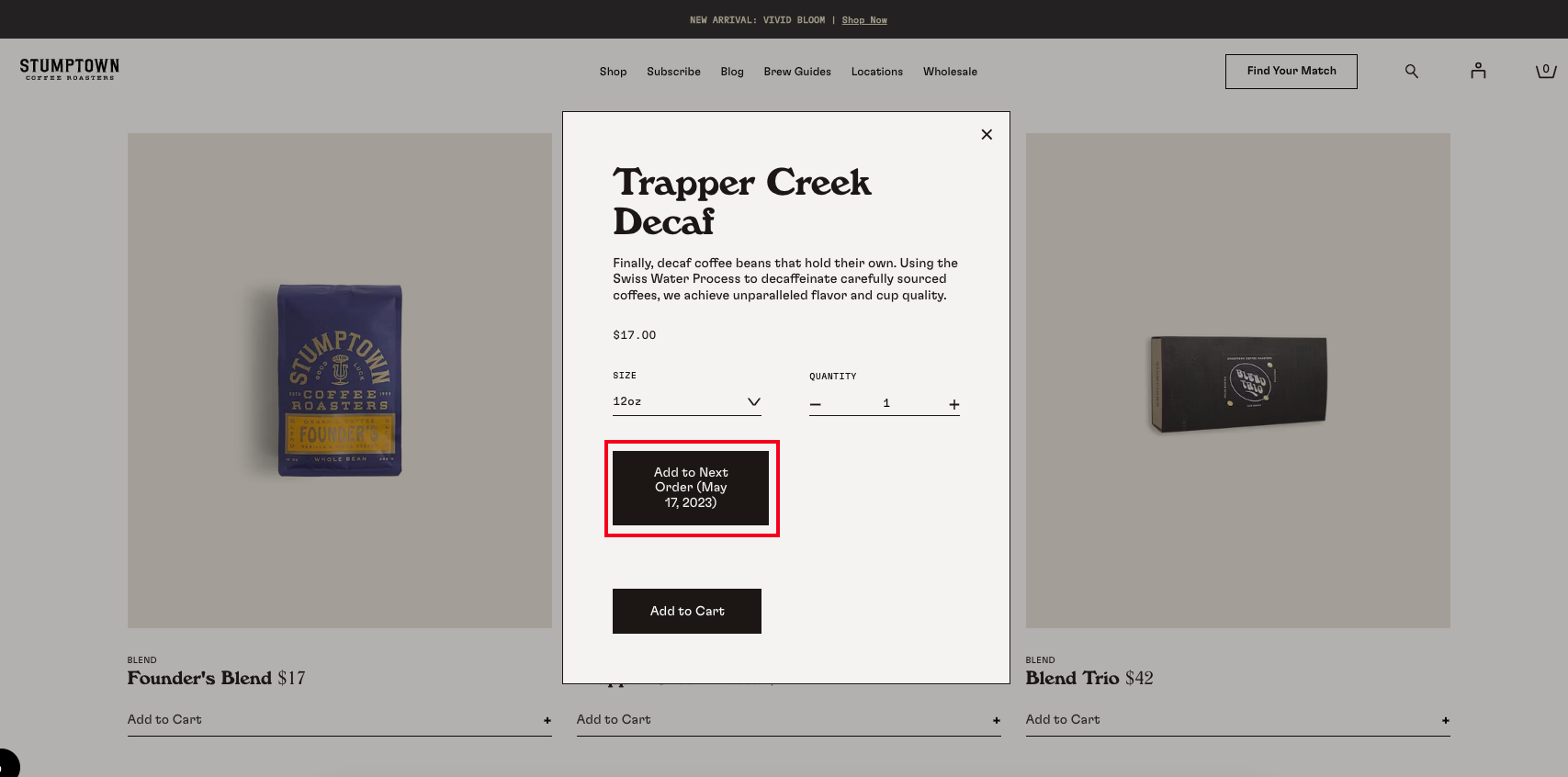 How to remove and item from an upcoming shipment
All extra items that have been added to your next shipment will show up underneath your subscription product(s) in the MySubscriptions tab on your account. Underneath each added item there is a "remove from this shipment" option.