There are multiple ways to pause your subscription, whether that's because you're going on vacation or maybe you still have some coffee left from your last shipment.
Option 1: Pause your subscription
Next to the product information, there is a Pause Subscription button. If you click you will get a pop-up asking to choose a date for the subscription to start again. Once date is selected, click confirm!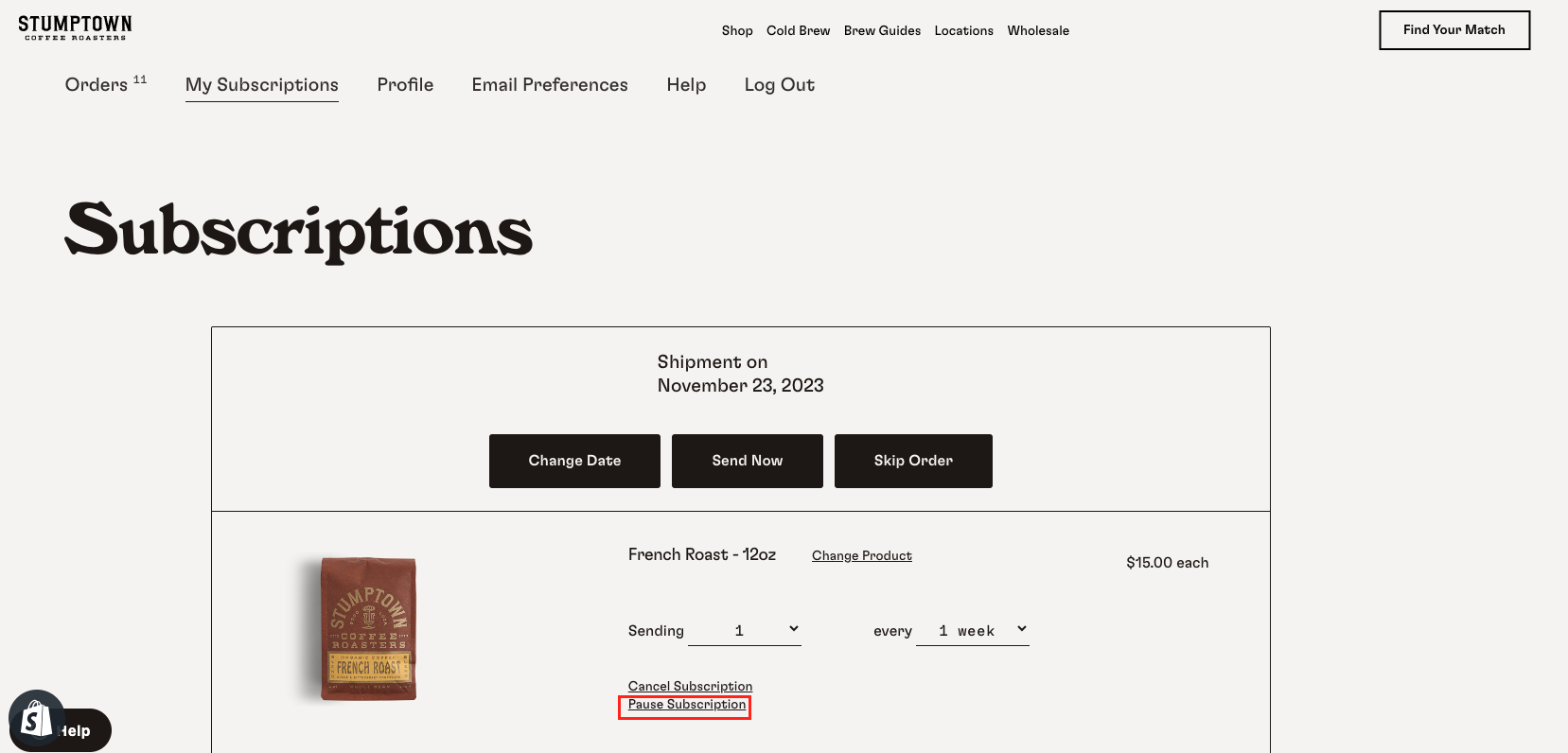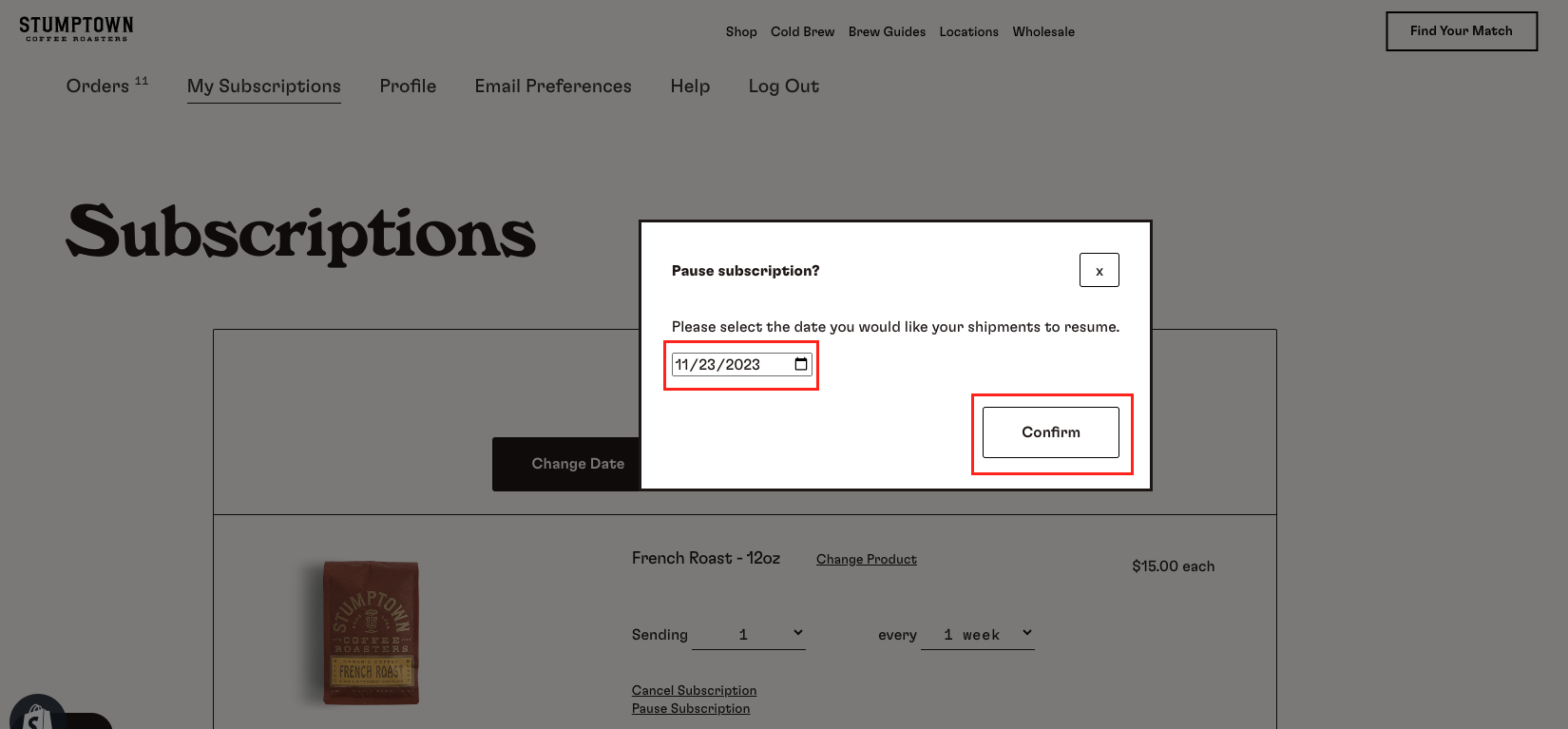 Option 2: Skip your next order
This option is great for if you have some coffee still from a previous shipment and will skip your next order while adjusting your next order date according to the frequency you are subscribed to.
In the example below, my original next order date was November 16th, and after selecting "skip order", my next order date was adjusted to November 23rd (1 week after November 16th, which is the frequency of my subscription)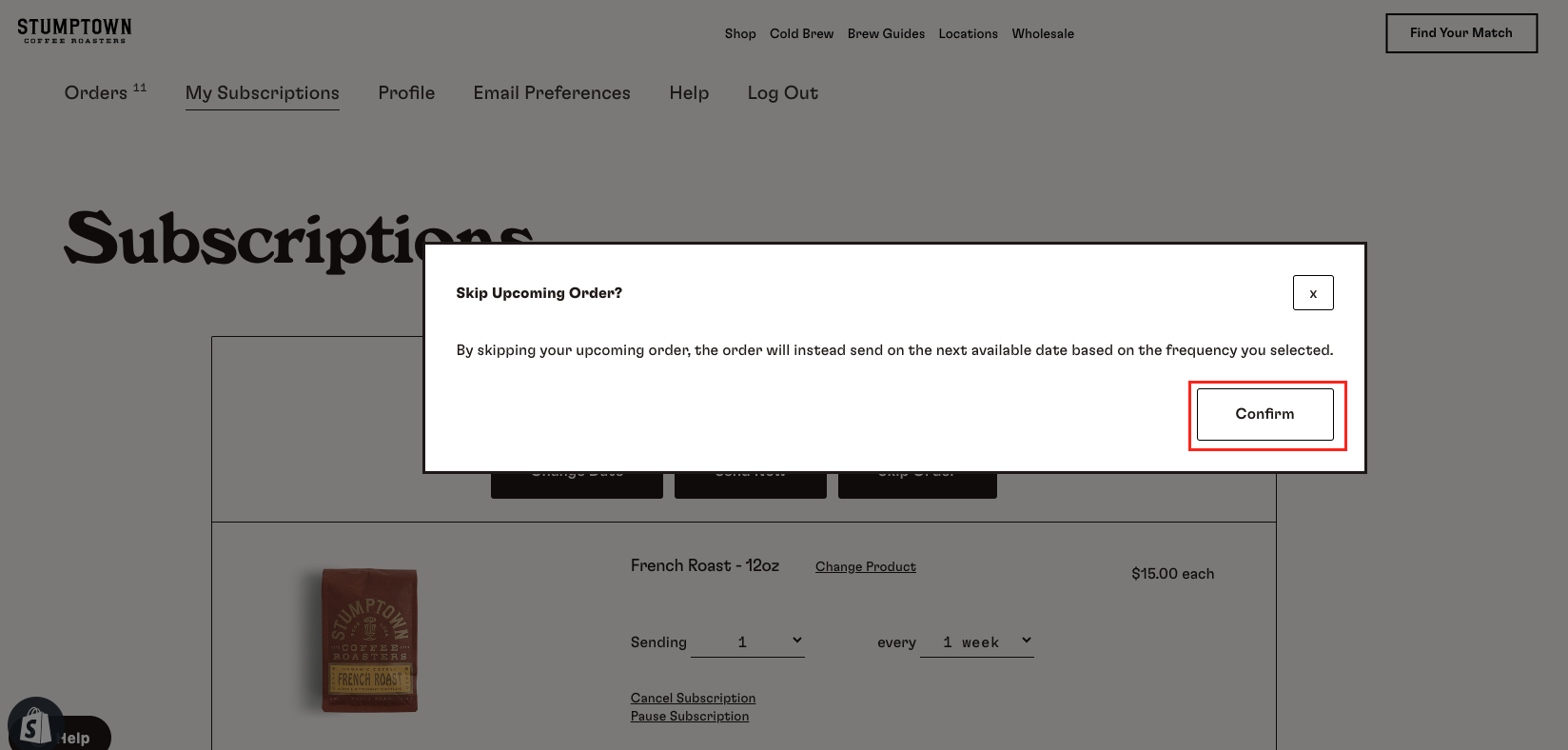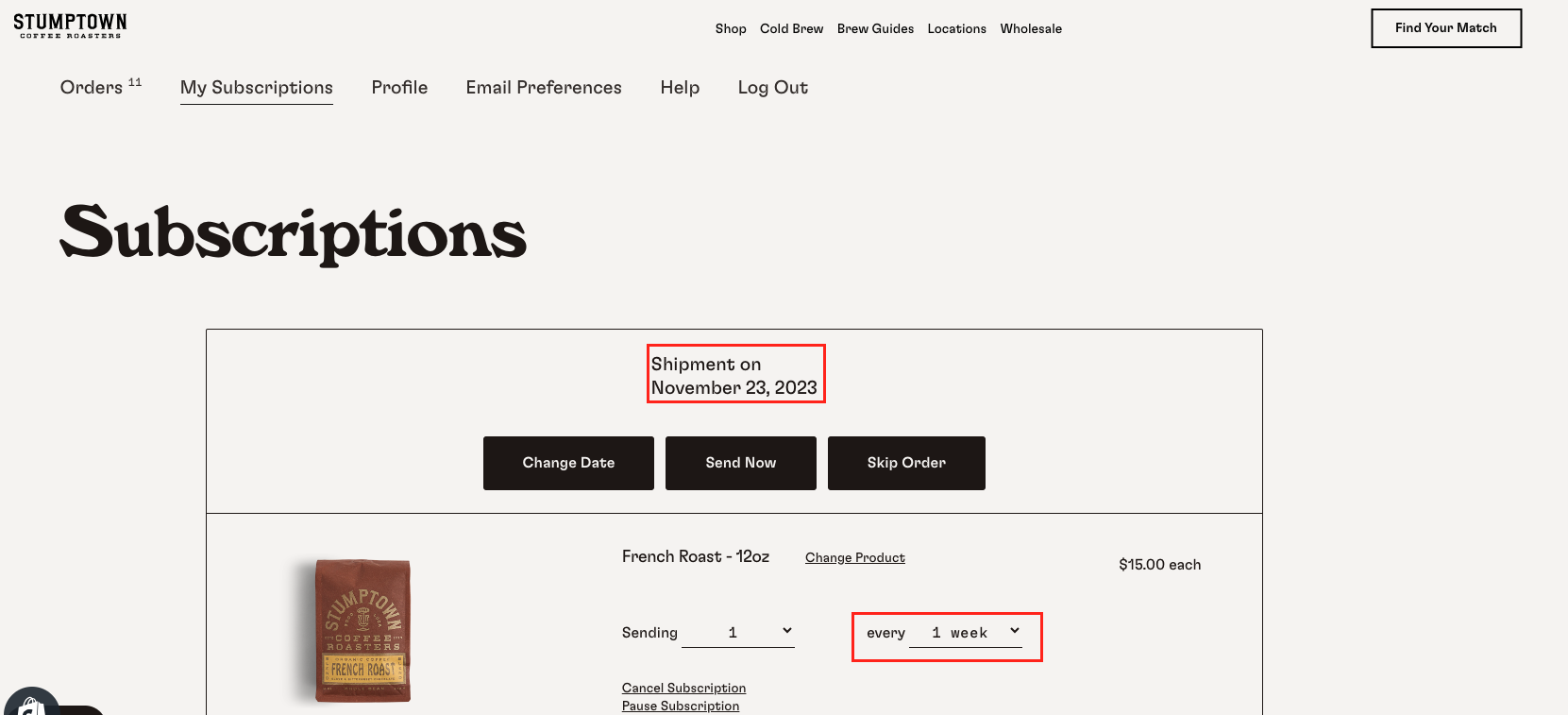 Option 3: Change your next order date
This option is great for if you are going on vacation and allows you to select any date in the future for your next order to process. After clicking "Confirm Date", your order date will adjust on the main page.